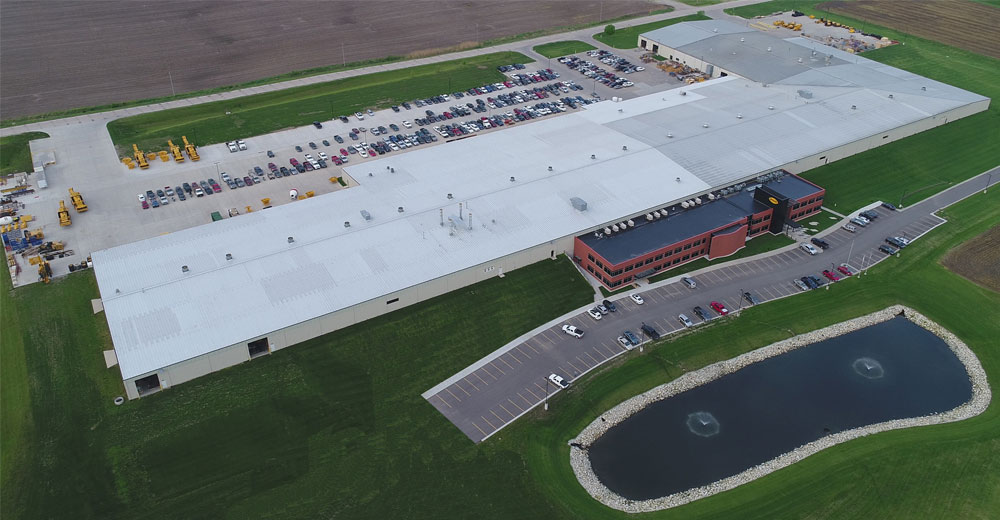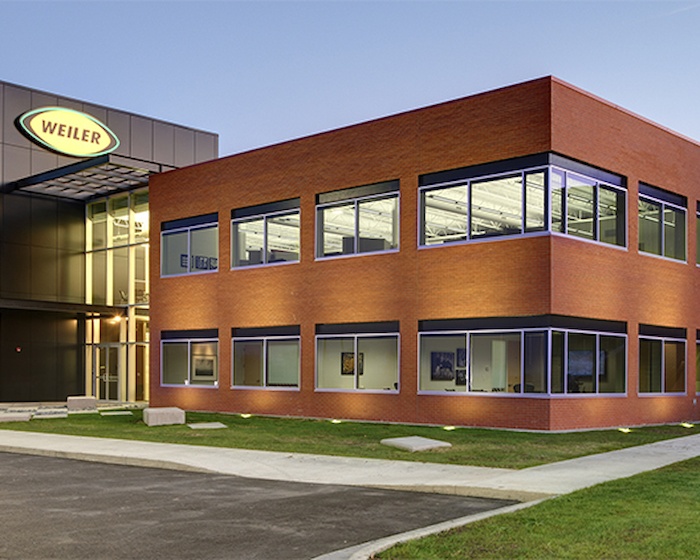 Founded in 2000, Weiler is a cutting-edge manufacturer with 400,000 square feet of manufacturing space. The facility is equipped with machining tools, welding, powder and wet paint and assembly, allowing Weiler to better control quality and delivery for the majority of their machine components.

Located in Knoxville, Iowa, Weiler Inc. manufactures equipment for the asphalt paving market. Weiler equipment is based on proven designs that have a successful track record in the field. We work closely with contractors to ensure our products provide the features they require to complete projects in a timely and efficient manner.

Weiler Forestry was formed in 2019 to purchase the purpose-built forestry division of Caterpillar. Weiler Forestry manufactures an expanding line of forest products through facilities located in LaGrange, Georgia, Smithfield, North Carolina and Auburn, Alabama.
Our History
2000
Pat Weiler starts a contract manufacturing business with the vision of designing and producing his own line of equipment. A 40,000 square foot building, located in Knoxville, Iowa, is purchased and Five Star Industries is born.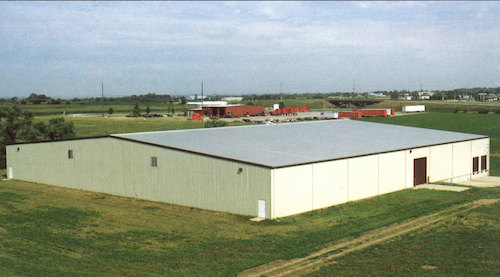 2000
Whole machine production began in May of 2000 with a contract to build 84 motor graders for Fiat and New Holland. In November of that year, an additional 160 motor graders were ordered. Weiler eventually purchased the IP for the grader and is currently marketed as the NorAm 65E.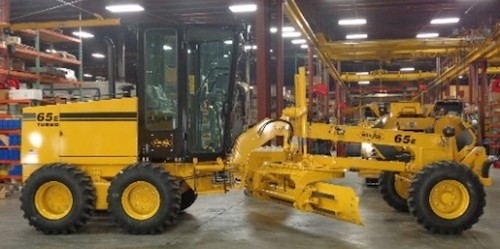 2002
Production begins on a concrete mixer for the Housby Mixer Group in September of 2002. The company assumed engineering responsibilities and made more than 80 design improvements, including a patented auxillary mixer control system.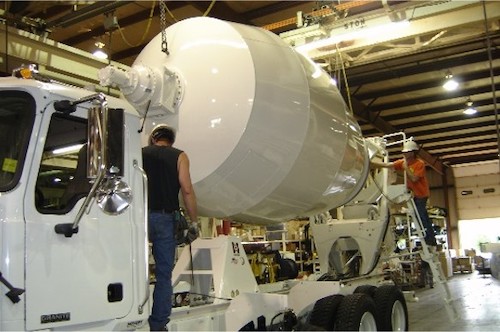 2005
The company purchases the BG730 road widener and BG650 windrow elevator from Caterpillar beginning the relationship with Caterpillar and its dealer network. Ziegler becomes the first dealer for Weiler paving equipment.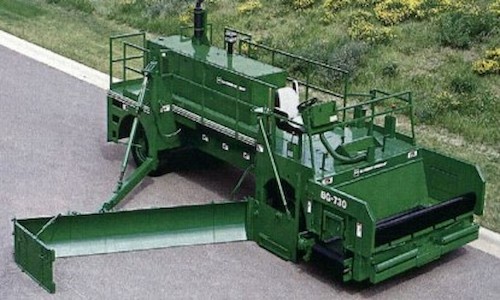 2006
The company was quickly growing and the addition of a sales and marketing department brought a more identifiable name. The Weiler brand was established, and the company name legally changed to Weiler, Inc. in 2008.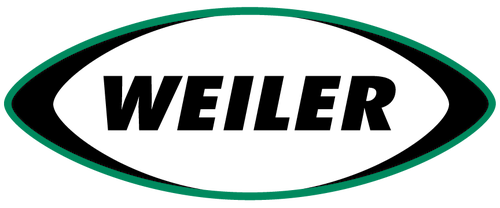 2007
The relationship with Cat dealers continues to grow and customers start asking Weiler to develop a material transfer vehicle. In April of 2007, Weiler meets with Ring Power Cat in Florida and begins design, engineering and manufacturing of the first E1250 with testing in August and shipment in October. Weiler was granted two patents for the remixing feature in 2010 and cleanout features in 2011.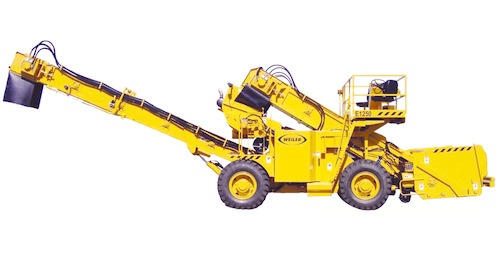 2008
Continued growth led to an 18,000 square foot addition to the factory in 2008, followed by an additional 18,000 square foot addition in 2009.
2009
Dealers and customers began asking for a commerical size paver to compliment the Cat paving product lineup. Weiler begins designing the P385 in March with testing beginning in July and the first unit shipped to Fabick Cat in November of 2009.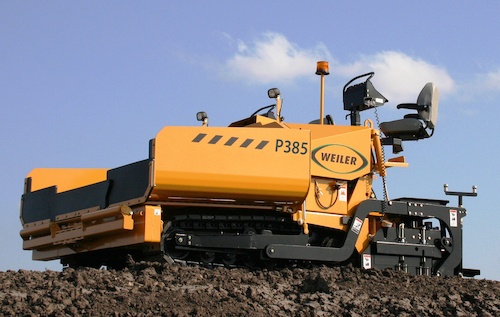 2011
Growth of the company continues with the purchase of surrounding land, expanding the property to 38 acres. A 110,000 square foot addition is added to the factory, bringing the total square footage to 196,000, all under one roof.
2011
The relationship between Weiler and Caterpillar continues to grow with the signing of a worldwide marketing agreement, allowing Cat dealers first right of refusal to be a Weiler dealer. All North American Cat dealers are Weiler dealers, along with Cat dealers located around the world.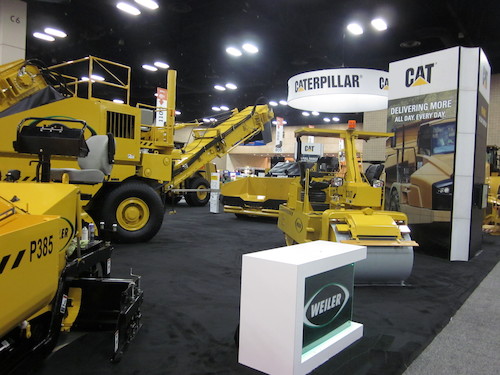 2012
The increasing number of dealer and customer visits to the facility and the growing employee count created the need for more office and meeting space. Construction of the two-story office building began in April and was open in September of 2012.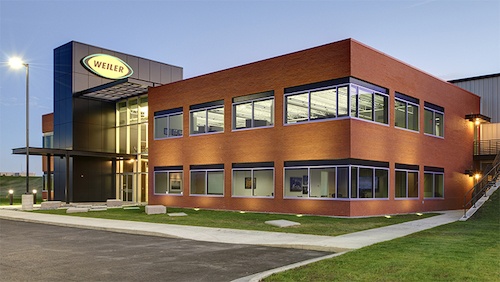 2014
Weiler acquires the Power Box 1648 Plus and 1448 Plus pavers from Gehl. The purchase increases Weiler's presence in the commercial paving market with the addition of the gravity feed pavers.  Sales and service support continue to be handled by Gehl dealers.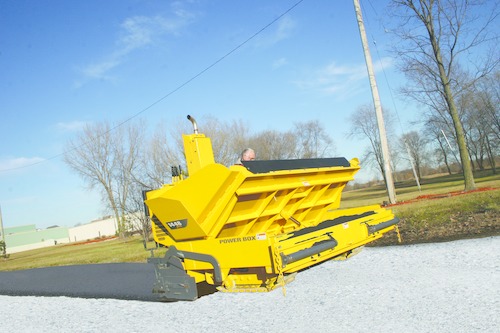 2015
Additional product lines and continued sales growth lead to the need for additional manufacturing space. A 140,000 square foot addition is completed in late 2015, bringing the total space under one roof to 350,000 square feet.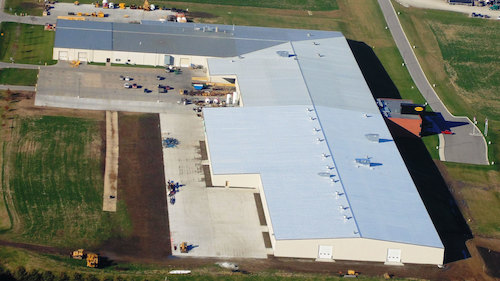 2017
Continued growth of the Weiler team led to the office building addition. Two large conference and training rooms were included with the additional office work space.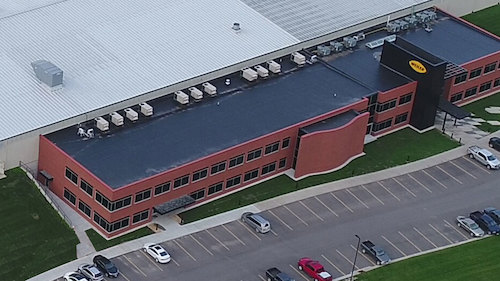 2017
Weiler agrees to purchase the top hammer rock drill from Caterpillar. The company begins design and manufacturing of the D560 and D460 in April of 2017.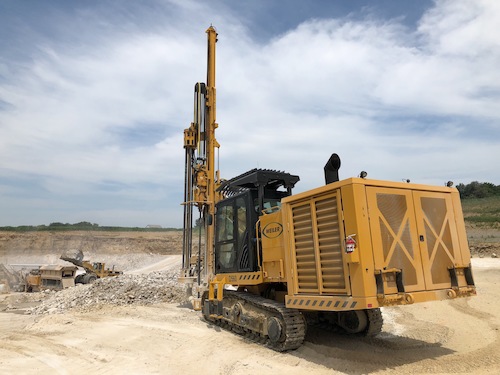 2019
Weiler enters into an agreement to purchase Caterpillar's purpose-built forestry business. The purchase includes operations facilities in LaGrange, GA, Smithfield, NC and Auburn, AL. The first Weiler Forestry product is produced in September of 2019.